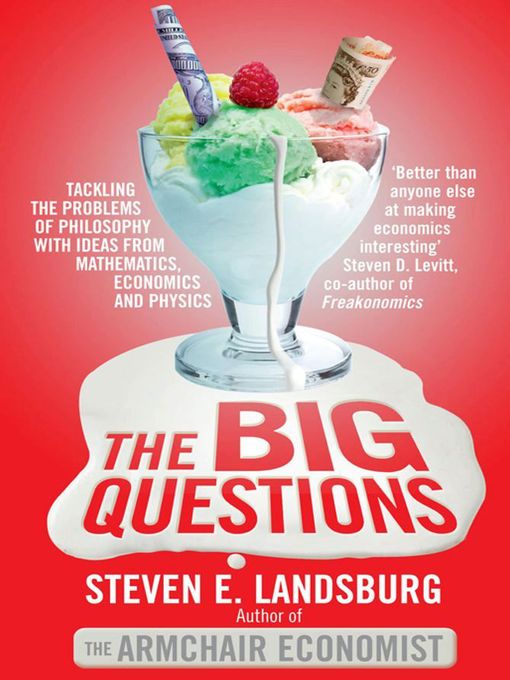 I finally finished this, spent a few months trying to get through it.
It's not a bad book, actually it's pretty mind-blowing! But it took me a while because there's a lot of mathematics and economics, both of which I know little about/have tended to avoid like the plague.
If you're still intrigued enough to be reading this (cool, you'll probably like the book), Landsburg essentially gives his solutions to headache questions like "should we tolerate intolerance?" and "should we kill one innocent person if it relieved the suffering of a billion people with headaches?" And some of his logic I agree with, some of it surprised me and some stuff I still don't get.
But if you like thinking, this is a good book for yeh. Despite it sounding really boring and complex, Landsburg makes the technical stuff very accessible and relatively simple to understand. So, try something different!